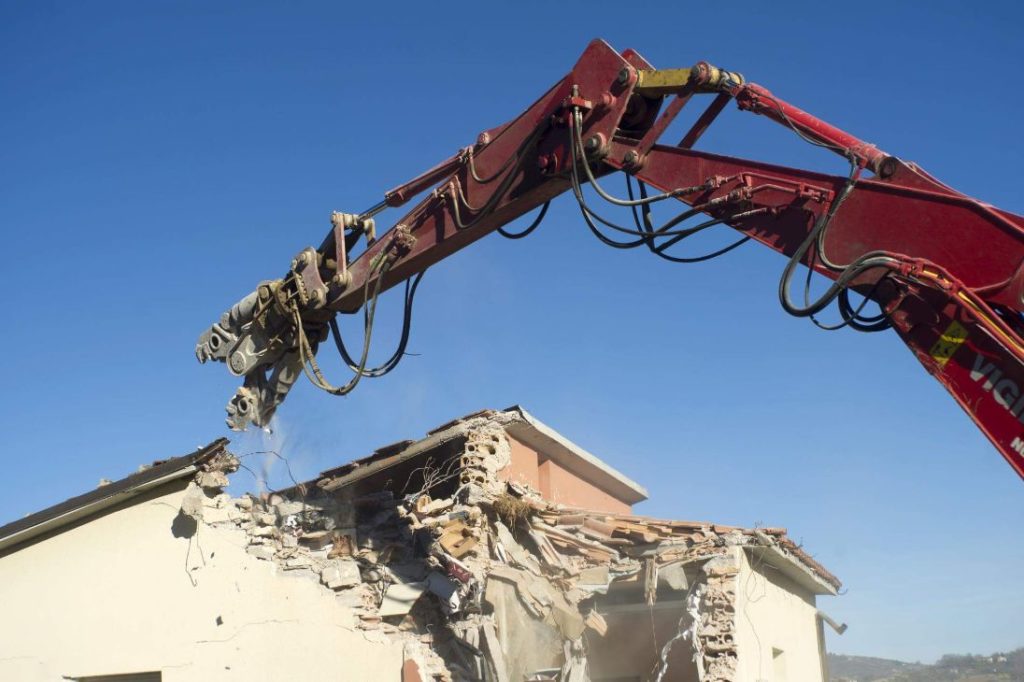 When you have your dream home, you are going to be ecstatic after going through everything that you did to get that dream home. Therefore, if you want to be able to bring your dream home a reality, you are likely going to need to do residential demolition if an old house is still in its stead. Do not worry, the team here at GRND is going to be able to assist you with all of this. We are the leading demolition company in Toronto, and over the years, we have earned a reputation that now ranks us as one of the top contractors.
House Demolition Services
If there is an old house on a property that you want to have taken down, you will be able to do this in seemingly no time at all when you trust us here at GRND with your residential demolition.
We are the experts for all things related to residential demolition. We are prepared for any type of project, and when we are done, we will ensure that all of the debris is properly disposed of.
If you have a swimming pool removal project at your property, make sure you hire a team that owns all of the proper gear and equipment to get the job done. That is would want to get in contact with the pool removal professionals at GRND Demolition and Excavation Toronto.
Also, our team will ensure that the piping and other old materials and debris are properly taken care of.
Often clients want to build a bigger and better pool or they want to get rid of the pool in addition to a residential demolition. Therefore, we will do everything that we can to ensure that you get what you are hoping for.
Residential Demolition Sectional Work
There may be different sections of your residence that requires demolishing at different times.
For example, if you are doing an entire residential renovation in different phases, you are going to need to ensure that the residential demolition happens in reliable stages. Those stages that you need are going to be delivered by us here at GRND.
We are the experts who how to complete residential demolition projects successfully. Not to mention, we make sure that we are providing you with safe and reliable house demolition services whilst maintaining a good pace for your renovation.
There are many different neighbourhoods that will require care and attention for the proper residential demolition services.
The GRND Demolition and Excavation Toronto team has many members and also numerous reliable fleet vehicles. Therefore, we are able to get to your neighbourhood and provide you with the residential demolition services you seek.
Whether you are downtown or in the Annex, no worries, we will be there. Or if you are in Forest Hill, no worries, we can help with that too!
For larger commercial projects, read more here: https://www.demolitionexcavationtoronto.ca/commercial-demolition/