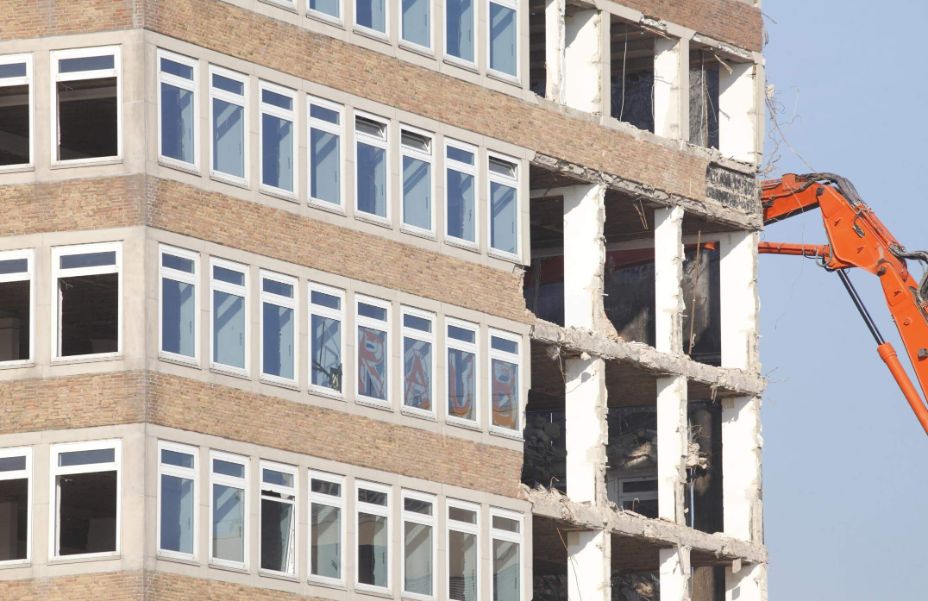 Demolition can be an expensive task to hire someone for. As such, you would want to have an affordable commercial demolition company in Toronto working for you, and you are also going to want to ensure that this company knows what they are doing. Therefore, you want to turn to GRND Demolition and Excavation Toronto.
We have many years of experience in commercial demolition and in other areas of demolition. Some of these other areas of demolition include industrial demolition, and also residential demolition.
Commercial Demolition - Removal of Shopping malls
If there is a shopping mall that needs to be build, there needs to be an appropriate type of commercial demolition taking place.
Shopping malls are large, draw in many customers and also contribute to the economy. As such, you want to ensure that the shopping mall is constructed properly.
This is why you hire GRND, to make sure that all of the old buildings are properly demolished, the land is cleared and the shopping mall can be properly built and enjoyed by the general public for many years to come.
If you have a commercial property, and if you want to conduct a renovation that is nearly starting from scratch, you would want to hire us here at GRND to take care of the demolition of the old building for you.
We know how to work on schedule. We know that timeliness matters when you have a renovation schedule to stick to. After all, you are likely closing your property right before the busy season, so that is why you would have us get the commercial demolition work done for you quickly.
Commercial Demolition Property Types
There are many different types of commercial properties. Here at GRND, we have experience with the demolition of several of these properties.
We have worked on several commercial demolition projects: car lot dealerships, shopping malls, medical facilities, etc.
Therefore, no matter what type of commercial property that you have, it is going to be in good hands once you leave it to us here at GRND. Furthermore, we will ensure that the work is done cost effectively.
You may want to have an old commercial property demolished. However, you may also want to ensure that the foundation remains intact or that the land remains level and untouched.
GRND will always ensure the commercial demolition job gets done properly. We are the demolition experts, and this also means that we are the land preparation experts. We know that we are able to keep the land flat and prepare it for your next construction phase.